Remote working is the new normal. Virtual Chief Marketing Officers (VCMOs) are becoming more popular as many businesses struggle to understand how they should be marketing during the pandemic. With the uncertainty and confusion of COVID-19 protocols and what language is acceptable in marketing materials and campaigns, MSPs and IT marketers are looking for an adaptable and strategic direction for their companies moving forward.
What is MSP Marketing?
MSP marketing is a marketing plan, campaign, or strategy projected to enable the sale of managed IT services. It is the process of generating interest in your managed services provider business up to the point when you make contact between you and your prospective customers.
Many MSPs view the marketing and sales process as the same thing, which is not the case. The MSP sales process is highly consultative, and it can take weeks, months, or even years to close a deal.
A recent survey by Datto states that marketing and sales continue to be the top challenge for global MSPs. So, how can you enhance your digital marketing to generate leads that ultimately convert to sales? The answer is to hire a virtual CMO.
Why Your MSP Should Hire a Virtual CMO
At first thought, many MSPs wonder how part-time and remote employees can add value to their businesses. What small and midsize companies are seeing is that even a small change can have a great impact on their bottom line. From developing your marketing strategy to hiring in-house professionals to help enable sales, working with a virtual CMO can save you time and ultimately take your IT marketing to the next level.
Here is why a VCMO is a better fit for your MSP business:
1. Cost Efficiency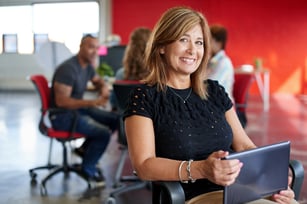 Marketing is an essential part of any business as it creates awareness about your brand and dictates how customers perceive your products or services. However, a company's marketing budget is generally higher than the others. According to PayScale, the average salary of a CMO in the United States is $170,000 per year, and that's not taking into account benefits, incentives, bonuses, and payroll costs. While in-depth IT marketing is viewed as expensive, even the team hired to execute the duties comes with a hefty price tag.
Adding a virtual CMO to your MSP marketing team can minimize your cost by half or more. Everything from creating your strategy, content plan, brand voice, marketing budget, implementing marketing metrics, and more, can be covered by a Virtual CMO. A VCMO can drive the direction of your marketing efforts to optimize your investment and achieve your business goals.

2. Wider Range of Expertise
Having a broad range of marketing expertise from different industries will encourage excellent marketing techniques to make your brand visible. Besides, when you work with a virtual CMO, you're not limited to the geographical area that your company is located. This yields more options in broader expertise and makes it easier to find the right skilled IT marketers.
3. Consistency
Effective marketing requires consistency. One campaign executed after every six months may not drive the best results. Unfortunately, in most companies, when there is a pressing matter, the resources are allocated to address the issue at hand. However, marketing may not be a priority at that moment. Thus, it falls by the wayside.
Having a VCMO to manage marketing efforts helps your strategies to be executed regardless of what's happening in the office. This combined with an unbiased opinion on your business leads to more consistent marketing execution, which results in better lead generation and increased profits.
4. Higher Flexibility + Adaptability
Virtual CMOs have gained broad marketing skills over the years, and they understand how and when to market in different markets and times. For instance, during the onset of the COVID-19 pandemic, many businesses discontinued their marketing efforts after the world went into quarantine.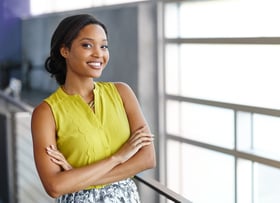 A virtual chief marketing officer knows how to remain relevant and engaged with your audience even during uncertain times. They can adjust and adapt to new strategies and plans to optimize your marketing efforts despite what challenges are facing the economy.
5. Better Visibility
A VCMO will use valuable tracking tools for your MSP business, which will help measure your marketing efforts. Effectiveness data will be readily available to help you focus on the strategies that work and leave those that aren't effective.
Find the Right Virtual CMO for Your MSP Business
Before choosing a VCMO, make sure that they have dynamic expertise across multiple disciplines. Don't compromise for price or convenience. The most important factor is hiring someone you and your team feel comfortable working with and knowing they understand where you want to go with the business.
Ready to implement a cohesive MSP marketing strategy? Contact MarketDesign to find a solution to all your IT marketing needs, or schedule a Virtual CMO Conversation.