Content marketing is a proven method of efficiently and organically increasing your advertising reach and strengthening your brand. With proper implementation, content marketing can provide a significant ROI as you reach new markets and encourage the conversion of fresh and existing leads.
These four simple tips will aid you in your quest to improve your content marketing strategy.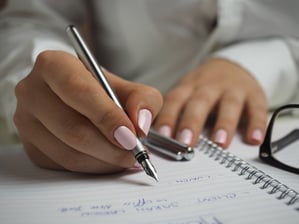 1. Plan ahead
Before attempting to create any content, you must plan ahead. Consider the market you want to connect with and the message you want to convey. Create a list of everything you want to achieve so that you have a clear and concise document to which you can refer if your project ever looks to be lacking in direction or inspiration later down the line.
In order to improve the efficiency of your strategy, every individual involved must be singing from the same hymn sheet. Produce a style guide and distribute it to all relevant parties. Every contributor must be fully cognizant of your goals and objectives. Research the market you want to focus on. The more information you have at your disposal, the more effectively you can target individuals or groups. If you know what appeals to a certain demographic, you can tailor your content accordingly and produce more successful content.
2. Create
Well-written and professionally produced content is vital to the success of any online marketing campaign. Use the findings of your research to formulate an outline for your content and source the best person for the job to create the finished product. It may be necessary to outsource the creation of the content to freelancers. Whoever is tasked with the job, provide them with as much detail as possible, and carefully review their previous work to ensure they're a perfect fit for the task at hand.
The content itself should toe the fine line between being relevant to the target demographic while still being intrinsically linked to your product or service. If you can create compelling and engaging content that is unavoidably connected to your business, your content marketing campaign will be a success.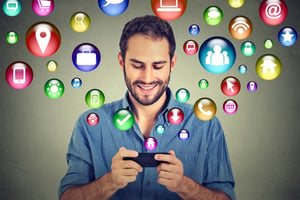 3. Socialize
Where and how you share your content will obviously play a huge role in how well it performs. Social media is an excellent way to get your content seen by a wide yet targeted audience that will be most likely to share it with like-minded people. Utilize your existing social media reach to peddle your content by coordinating every digital marketing resource at your disposal.
Once you've released the content on social media, you can encourage the dissemination of it by engaging with your audience. Responding to people who ask questions, and sending the content to specific influencers who you think may be receptive and welcoming of unsolicited links. If you can create a healthy discussion around it, your content will be organically propelled further than most other online marketing methods could hope to achieve.
4. Analyze
After releasing your content into the Digi-sphere, track its performance by closely monitoring key performance indicators. Trial and error is often the best way to facilitate progress and your entire process is often a learning curve. Collate as much data as you can about your business before and after the release of your content so you can try to formulate an idea of what went well and what could be improved upon next time.
Every industry, market, and business is different, so it's important to learn what is successful for your own set of specific circumstances. Track your performance through data points such as click-through and conversion rates while also monitoring the mentions of your content and brand on social media.
Content marketing is favored by many digital marketers for its potential for a healthy ROI and ability to organically increase brand awareness. A well-executed content marketing strategy can be a cost-effective method of getting your message seen by a large number of relevant people, so it makes sense to learn how to streamline your approach and perfect your technique.
Need help generating ideas for your content strategy?
Grab our free Content Strategy Tool below or work with MDCo to build your strategy.