Do you want to convince potential customers to choose your products and services? Do you feel as if it's hard to differentiate yourself in a sea of other IT companies? With the right marketing strategy and process, you'll find it more than possible to entice potential leads and attain the long-term growth of your company.
Keep reading for our top six IT marketing tips that can change your business today, with the templates and resources to get you started!
1. Create Your Buyer Persona
Before you create any content or form your overall marketing strategy, you must have a good grasp of who your target audience is. What is the set of characteristics that make up your ideal buyer, also known as a Buyer Persona? Creating a buyer persona will make your marketing easier and stretch your budget further because you are focusing on what your audience will respond to the best.
According to HubSpot, to get started creating your buyer persona, you'll collect data that is both qualitative and quantitative to paint a picture of who your ideal customer is, what they value, and how your solution fits into their daily lives. To find your target audience, you'll want to consider their demographics, such as:
Age
Gender
Income level
Location
Education level
Family status
Occupation
You'll also want to consider other details that can help inform your marketing decisions:
Personality
Values
Hobbies
Lifestyle
Behavior
As you can see, the more detailed you can get about your target audience, the better. In order to find this information, pay attention to the customers you already have. Incentivize the completion of polls in order to find out who they are and what they really care about. Need help getting started? Check out our Buyer Persona Survey Template, here.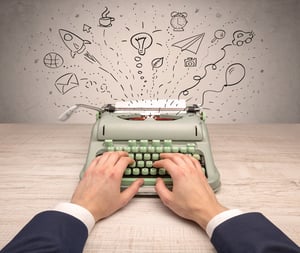 2. Create High-Value Content
You need to be consistently producing high-value content for your website. Not only does this content draw in interested customers, but with consistency, your position on search engine results pages (SERPs) will naturally rise.
Content that delivers an incredible amount of value to your target audience also encourages the rule of reciprocity. The reciprocity principle is one of the basic rules of social psychology. It's simple; when you provide something of value, the recipient naturally feels the need to give something of equal value in turn.
Valuable content helps entertain and inform your target audience about a topic they care about, and your company is an expert on. You can see why knowing your target audience will help inform the kind of content you create. You may even be surprised with what content you have to work with.
Get started on your content journey with a content calendar. Pick your three-four topics of focus for your next 6-months, do a little Googling to see what comes up in the search bar under your topic, and use those questions as the titles to your posts. Schedule an hour with the respective subject matter expert to talk through the topic, why it is important, and a few best practices to position yourselves as an authority. Then get to work. Once you have a plan and a process, you'll be on your way to an accomplished IT content marketer. Because getting started is always the hardest part, here is our Content Strategy Planning Tool to get you started.
3. Social Media
Social media is an important aspect of content creation. You can consider social media part of your PR and SEO marketing strategy. Social media enables you to keep on the top of the mind of current and prospective customers.
It's also a great way to build brand awareness and hone in on your visual style. Whenever you post a piece of content and create a caption and call-to-action, remember that the point of social media is to build and establish relationships. If a particular post isn't enticing users to engage with it, then you'll need to tweak your content and message. Plan your strategy, build your content, and get your brand story out into the world. Here's our Social Media Strategy Template to get you started.
4. Organize Webinars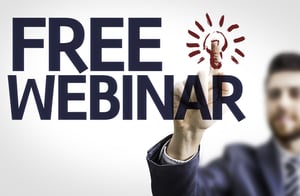 If you've never held a webinar before, these are essentially online meetings or presentations on the Internet in real-time. Not only are these great tools to use to keep your employees on the same page when it comes to upcoming projects, but they can also be used as valuable marketing tools.
The traditional IT Reseller/VAR is accustomed to spending $10K a pop on each tradeshow engagement, and that is typically to get your four salespeople in the booth for two days. Forget the travel, food, presentation, and hospitality event you were planning to throw.
According to InsideSales.com, 73% of marketing and sales leaders say webinars are one of the best ways to generate quality leads.
Use webinars to provide free, valuable educational materials to your customers, partners, and potential customers, even to your greener employees who need to learn new technology, service, or product set you're offering. The best part about webinars is that you "write once, use often." This means that for the two to three hours of your SMEs time, marketing gets a webinar, a recorded playback CTA, a blog post recap, and a podcast if that is your thing. Even if no one gets on, you're giving yourself at least five new resources to promote over the life of your topic.
Get webinars in your next quarterly marketing plan review. Here's our Webinar Planning To-do-List Template as a great resource to get you started.
5. Email Marketing
Email marketing is still here, and it's probably to stay. It's still an effective way of marketing to prospective customers and building relationships with current ones because you get to deliver your message to their inbox personally.
Consider delivering personalized messages that depend on where they are in their customer journey. For instance, if someone is a loyal customer that has used you more than once, you'll want to send them an email to remind them to review your company or leave a testimonial on your website. Better yet, because you've got their likes and dislikes in your persona research, send them a special gift, custom to their interests, and distinguish your brand from the pact.
6. Testimonials, Ratings, and Reviews
Last but not least, you'll want to make sure that you're consistently getting good ratings and reviews from your customers. This is easy to forget and miss, but you can consider ratings and reviews as free marketing for you. These days, social proof is important to build trust and authority with new customers.
If you get a negative review, don't panic. Respond to the customer politely and efficiently and try to resolve any problem they may have had.
People who leave negative reviews will often change their review to a positive one if they realize you care about their experience. Prospective customers will also see your professional customer service in action.
IT Marketing Tips to Grow Your VAR
These IT marketing tips are all about providing content that's beneficial for your current customers. If you focus on providing value rather than selling your products and services, you'll be able to promote your company in an authentic way naturally. Even better, the content you produce serves to grow your company's authority in the field.
Your prospects and customers will come back to you, your website, blog, or social media channels because you are answering the questions they're asking in a genuine, sincere, and helpful way.