By Kara Rudy on Jul 7, 2020 8:06:00 PM
Did you know that the Software as a Service industry hit $100 billion annually in 2019? This is a growing and very competitive industry. And savvy consumers don't want the generic solution out of the box.
This is why the VAR business model has been so successful. As a value-added retailer, you take the standard off the shelf model and customize it to meet the specific needs of your customers.
You've heard that you need professional digital marketing services. And you know that you have a great product and your sales team is closing new customers regularly. But how can you grow and scale your business to take it to the next level?
Through digital marketing.
Don't worry if you don't know whether or not you need help with your digital marketing strategy or how to find the right digital marketing services. Keep reading to find out and learn everything you need to know about VAR digital marketing.
What are VAR Marketing Services?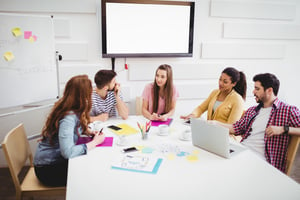 Many VARs choose to focus solely on sales and leave marketing to take the sales initiatives, asks, and wants and make them happen. While that might work in the short term, to differentiate, grow organically, and start having your marketing work for you, you're going to need to step outside of reactive sales campaigns, and partner-led call blitzes and build a consistent digital marketing strategy that builds a funnel and converts.
VAR marketing services are integrated marketing services designed specifically for the VAR community provider by agencies or firms that are versed in the industry, understand the Manufacture/VAR relationship, and can build campaigns that are unique and different while promoting a series of the same products and services as your competition.
As a VAR, you know your end-user and you work hard to ensure the solution you sell them fits their needs. This customization solution bundling products and services is what sets you apart from the rest of the market.
You work hard to customize your product for your customers and onboard them to use it to its fullest potential. As a value-added reseller, your focus is on nurturing your customer relationships and closing the sale.
So, how can you niche down your specialty without missing the mark with your digital marketing? The answer is to outsource this vital piece of your inbound marketing strategy. Stay in your lane focusing on your customers while you outsource filling your sales funnel through digital marketing.
Why You Should Outsource Your Digital Marketing Services
When you outsource your digital marketing you are putting that aspect of your business in the hands of an expert. And when it comes to finding the right expert for your company, you want to find the leading authority in your industry.
You understand the value of focusing on your expertise. That's why you resell Cisco, Avaya, Microsoft, and the link. You have a common product and the customer has a need; but you provide services, knowledge and know-how that can't be gained by simply adding the solution into their network alone. And the same is true with your digital marketing strategy.
Imagine having a full sales list that keeps on filling up as fast as you can close more sales each week. What would your business look like if your sales team always had a full schedule of warm leads to prospect and close?
How to Pick the Right IT Marketing Services Partner?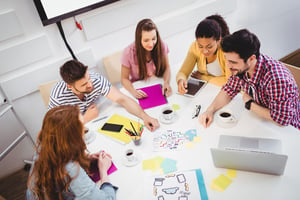 Digital marketing services are not a one-size-fits-all type of service. You want a digital marketing expert that knows technology.
Here are a few tips to look for when choosing the right marketing company for your business:
Are they an expert in your field?
Do they map out the experience you can expect?
Do they offer customized solutions?
Do they have a proven record of lead generation and sales conversions?
Do they offer transparent reporting and tracking?
You're looking for an IT marketing expert that understands the IT Reseller Niche, the IT industry and digital marketing to write content that differentiates your brand and services among the sea of same.
With inbound marketing, you don't just naturally start attracting new customers, it takes time, strategy, and consistency. Don't go it alone. If you're a marketing manager whose already knee deep in events, sales requests, and partner co-marketing initiatives; you need to outsource this key tactic to bring all your marketing and communications together.