MarketDesign expands its leadership team with marketing campaign and events veteran Leslie Jemiolo.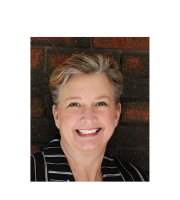 [Buffalo, New York], April 1, 2021—Boutique IT marketing consulting firm, MarketDesign has announced the hiring of Leslie Jemiolo as the new Director of Client Success. Leslie has over 20 years of professional experience in marketing, campaigns, events, and project coordination within the technology space.
Leslie's career spans many technology organizations from telecom at Verizon Wireless, to an Upstate NY Cisco VAR Annese & Associates, Inc. Most recently Leslie served as the Field Marketing Manager at ConvergeOne, a Global IT Solution Provider and MSP. Among her technology industry experience, Leslie has also managed teams, run sales divisions, created and coordinated MDF/JMF processes with manufacturers and VARs, and built and managed marketing campaigns and events generating million-dollar opportunities for her employers.
Leslie is ecstatic about the opportunities with MarketDesign commenting,
"Joining a specialized IT marketing agency that puts the needs of its clients and staff first, focuses on the uniqueness and strengths of each individual, and has a results-driven focus is a professional gift in my career."
As the Director of Client Success, Leslie will be responsible for ensuring an exceptional level of client service. Focusing on operations, onboarding, and optimization, she will lead the executive team as well as support key clients and operational needs of the business. As a leader, Leslie will work to ensure that new, and existing clients are loved, heard, and well cared for as they begin their long-term partnership with MarketDesign.
Kara Rudy, Founder and CMO of MarketDesign shares, "As a former colleague, I have watched Leslie grow in all areas of marketing, leadership, and customer service. I jumped at the opportunity to work with her again at MarketDesign; she does not disappoint. I am honored she has chosen to help me build this company, guide our growing team, and take on the loving role as the "Director of Joy" in her spare time. We share in living our mission to cure cancer and are working tirelessly for our employees, clients, and the entire IT community."
About MarketDesign
MarketDesign brings over 15 years of IT and marketing experience to technology organizations across the world. By building brands, telling stories, and driving results, MarketDesign is committed to doing its part to cure cancer with annual investments of our time, money, and resources. With MarketDesign you get a nimble, accountable, and inquisitive mar-tech team that translates to brand differentiation and results for your IT business. Unify your team and differentiate your brand with MarketDesign.